In The Style Sanctuary this month we've been discussing colour. Colour is such an individual thing – some of my clients love a riot of colour and pattern in their wardrobe whereas others much prefer understated neutrals.
Whether you're drawn to bright, bold, shades or live in black currently, understanding which colours work best for you is transformational in terms of how you dress and shop. For starters it makes shopping so much easier as you can visually identify which areas of a store to focus on as soon as you walk in. Not only that, but when you understand which colours work best you, you can ensure variety and versatility within your wardrobe much more easily.
Whether you've had your colours 'done' or not, it's well worth considering what mix of colour you have in your wardrobe as we head into Spring. Colours often get brighter and bolder at this time of year and neutrals get lighter so having a wardrobe audit to see what you own colour-wise is a great idea before you hit the shops to ensure that whatever you're buying fills a gap in your wardrobe rather than replicates an item you already own.
When assessing what you own, think about the following…
Which neutral are you relying on the most? Are there any other neutral shades you could add in to create more interest in your wardrobe staples?
What balance of neutrals vs colour do you have? (Ideally I aim for 50/50 with my clients)
If you feel you're lacking in colour but aren't drawn to wearing lots of bold shades or pattern could you look at accessories as an alternative way to add some pops to give more neutral outfits a lift?
COLOUR TRENDS
The reason we're focusing on colour in TSS this month is because the Spring collections are now in-stores and with them a wealth of new colour trends that are likely calling out to be added to your wardrobe.
As with any purchase, I only advise taking the plunge if…
It mades you fill fabulous
Can be worn in several ways with items you already own
Fills a gap/replaces an item in your wardrobe
I'm not a huge advocate of following trends and much prefer to steer my clients towards an individual personal style that reflects their personality and lifestyle rather than wearing what everyone else is buying.
With that being said, colour trends are worth buying into if they fall in your colour palette and the item fulfils the criteria I've listed above.
So for this week's blog I'm talking about one such colour trend, lime green, with advice on who it suits best & how to incorporate it into your wardrobe. If you'd like a full breakdown of my key colour trends advice for this Spring you can sign up for a seven day free trial of TSS by hitting this link.
Pictured left: COS High Neck Midi Dress
WHO CAN WEAR LIME GREEN?
 Well technically, anyone – and I say this about any colour. It's just a matter of knowing which shades work best next to your face and which might need to be worn in conjunction with another colour or away from your face (as an accessory or on the lower-half for example.
Lime green particularly complements those with a Warm undertone – so if you're a natural red-head/have natural warmth to your hair, hazel, brown or amber eyes and get freckles, then it's likely this colour will work beautifully for you on your top half/next to your face.
It could be that your hair/eye colour vary from the description above – this doesn't necessarily mean Lime green won't work for you, you just might have to try a bit of trial and error to see if it harmonises with your skin tone. If you have grey/cool/ashy tones to your air, more of a pinkish tone to your skin and blue/grey eyes, it's very likely you have a Cool undertone and should therefore try to keep this colour away from your face if you can.
WAYS TO WEAR LIME GREEN… HEAD-TO-TOE
If you're a bit of a dramatic style personality, and you're confident this colour works well for you, then it's the perfect shade for a Summer occasion.
This jumpsuit from Mango is a great alternative to a dress and  can either be styled with neutral accessories or by incorporating  colour pops like bright pink or cobalt blue.
WAYS TO WEAR LIME GREEN… WITH A NEUTRAL
If you're looking to tone things down a little from an all-over look, then a Spring kit in this shade is ideal. Lime pairs beautifully with navy/blue denim for an outfit that feels Spring-like, even if the weather isn't quite getting the memo just yet!
WAYS TO WEAR LIME GREEN… LOWER HALF
Love the colour but know it doesn't wrtk so well for you? Stick it on the bottom half instead. Anything worn below the waist will have no-impact on your complexion so this is a great way of wearing any colour you love but know doesn't suit you quite so well.
These high-waisted trousers from Zara are super-versatile for Spring. Pair them with a simple black tee on the top half or go bold and clash cooler colours like violet or pink to create a real statement.
WAYS TO WEAR LIME GREEN…A SUBTLE POP
If bold blocks of colour just aren't your thing but you want to add interest then an accessory is the perfect way to go.
There's a great selection of bags and footwear in brighter shades to choose from at this time of year but for me, a self-confessed jewellery addict, the go-to choice would always be a bracelet, ring or necklace.
I love this one
(pictured left) from Aurum & Grey, which can be stacked with different colours and metals to create as much of a statement as you want.
As with anything to do with your personal style, colour should work with your signature look and enhance your outfits in a way that makes you feel confident.
If you haven't experimented with colour then Lim green is a bold place to start so if this feels too much try a shade that you are drawn to naturally and try it with your existing wardrobe at first. Build up from there until you get to a point where you're happy with the amount of colour in your wardrobe. This will be different for us all and that's OK! until next time.
I'll be styling some lime green pieces over on Instagram next week to so make sure you come and
give me a follow.
Until next time,
Anna xo
Fancy a weekly style fix?
My online membership hub, The Style Sanctuary, is here to support you in your style journey with style guides, video masterclasses & a supportive Facebook community. 
During February we'll be focusing on body shapes & how to dress to flatter your proportions.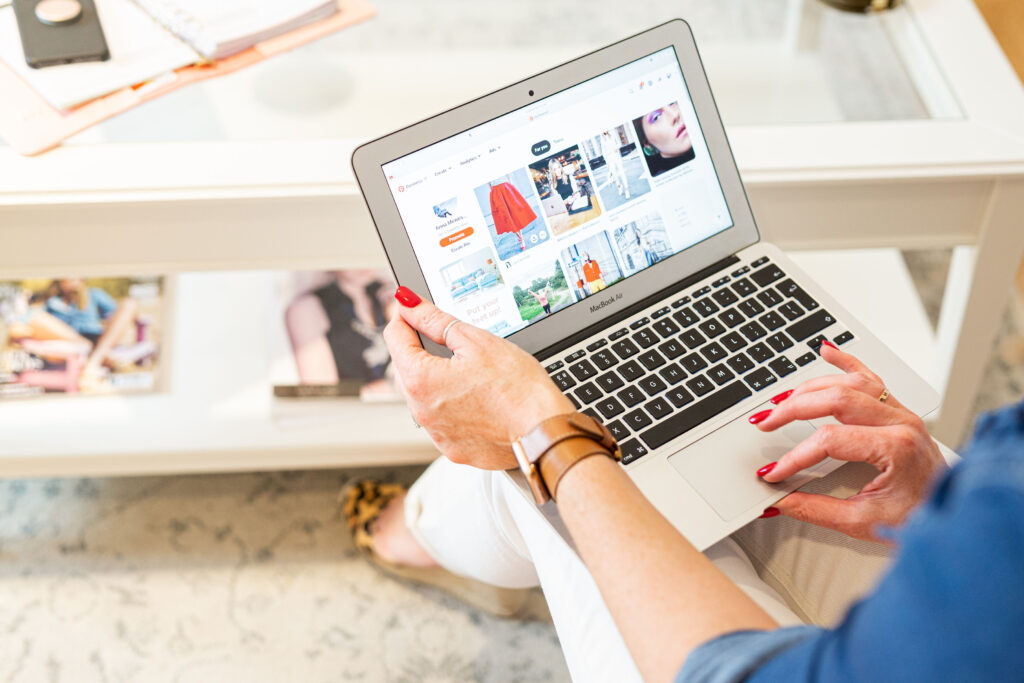 Ready to make a 1-2-1 booking?
If you're local to the West Yorkshire area please take a look at my styling services which cover everything from colour analysis to wardrobe edits and personal shops.
If you're a little further afield then my online styling packages can also be viewed via the link below.